Whether you're a first-time home buyer or a retiree looking to downsize, it can be hard to decipher which type of home will fit the best within your budget. If you're unsure where to start, manufactured homes are a great choice as they're typically easier to maintain and afford.
If you find that a manufactured home is right for you, you'll need to plan out what location you'd like to live in, the layout of the home, and what you can afford. Follow along for more tips on how to find a manufactured home that's within your budget.
Plan Out Your Budget
It can be hard to plan out on paper what type of home works best for you, especially if you're new to owning a home.
Take time to sit down and look at your incoming finances. Examine the current monthly payments you're responsible for and create an estimate for how much house you can afford. This will ensure that you choose carefully which home is right for your financial stability and encourages you to hunt for homes within your price range. Manufactured homes are typically more affordable than your standard two-bedroom home, and purchasing this kind can allow you to put money toward other areas of your life that you would have otherwise spent on your home.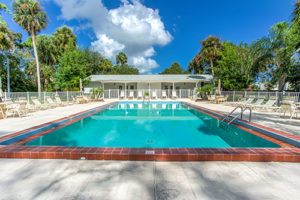 Most of our homes are on leased land and each park has a different lot rent rate or land lease amount. Typically, the higher the lot rent, the more amenities are available, which can also influence your decision on which home is right for you. If you're in need of some financing, be sure to look into what options are available to you as manufactured homes don't qualify for mortgages or loans as easily as traditional homes. Find a manufactured home lender that works for you and also look into purchasing a manufactured home warranty to protect your home if possible.
Creating your ideal budget for a home can help you narrow down your search for which homes meet your needs. Keep your budget in mind when looking through different floor plans, designs, sizes, and locations.
Decide Which Location is Right for You
Depending on where you live, some manufactured homes and communities may be more expensive than others. Look around at different manufactured home communities throughout the location you'd like to live to see if there's a community that's an excellent fit for you. Some areas may be more affordable than others or meant for specific age groups, such as families/all ages, adults, and retirees. This is a great way to continue meeting people and find a friend group no matter what age you find yourself at.
Find a manufactured home for sale and reach out to the listing agent. They can inform you of the price, community amenities, and policies to ensure it's the right fit for you. If it's not a match for any reason, you can let them know your preferences and they'll conduct a search for you.
Find Which Layout Works Best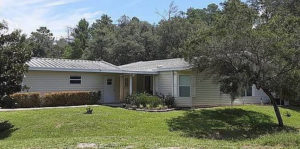 When choosing the home and layout that's right for you, manufactured homes have plenty of features and designs available. If you're planning on living alone, you may be interested in a single-wide home. They're the least expensive option but have many layouts to choose from. If you're looking for a larger home to fit your family, you may want to explore larger options like double or even triple-wide sizes. These allow for larger rooms, and various layouts and configurations to ensure it's the best fit for you.
When looking at existing homes in the location you want to move, be mindful of the condition and appearance of both the interior and exterior of the house. Since you're looking to purchase a home in Florida, you'll likely need a 4-point inspection which we highly recommend. These are typically less expensive than a full inspection and look at 4 major systems (Roof, Electrical, Plumbing, and HVAC) within an older home. If you're looking for someone to perform one of these, look for a licensed professional or building contractor.
4-point inspections look at the roof to see what the condition is like and if there are any deteriorating shingles that need to be replaced. It also looks at the type of wiring throughout the home and if the electrical system is in good working order. This type of inspection also looks at the HVAC system to determine its condition and age while also checking the plumbing system for any leaks or damage.
Once you've determined your budget, bought your home, and chosen your location, you're ready to move into your manufactured home!