YouTube is a great source of information on nearly any topic you can think of. Learn DIY home maintenance, get decor inspiration, and yes, you can even shop for a home!
While using the site's search bar is helpful, it's even better to find a YouTuber you like that provides good information in a clear and concise way and subscribe to their channel. Make sure you turn notifications on so that you never miss a thing!
If you're new to manufactured homes or the Florida market, you'll want to make sure you subscribe to these 3 YouTube channels.
Russ Watson is a definitive expert on the manufactured home market in Florida.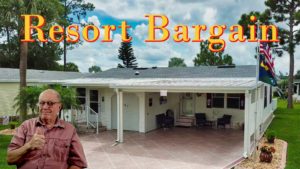 Russ authored the book Retirement in Florida Manufactured Homes & The Land-Lease Option. He also serves as the District 4 President of the Federation of Manufactured Home Owners of Florida and is the Southeast Vice President of the National Manufactured Home Owners Association.
Russ's YouTube channel, Florida Manufactured Home Living, provides a plethora of information. Watch his videos to learn about living in Florida manufactured home communities, how to select the right Florida mobile home park for you, and even where to find a bargain on a manufactured home in Florida.
Russ has even featured some of our agents in his videos!
Roy Manno is an agent with our Vero Beach office.
Not only do he and his wife Lily live in a manufactured home community in the area, but they are also avid YouTubers!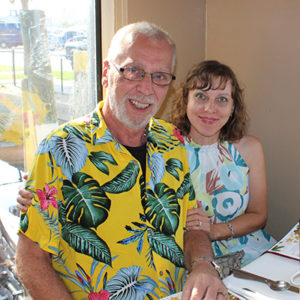 Roy and Lily post a lot of great video content. They regularly provide detailed manufactured home tours, share their "deal of the day", and create in-depth videos on just about anything you want to know about manufactured home buying in Florida.
Their videos are informative and fun. We have even turned some of their videos into blogs. "Is a Monthly Lot Rent Better for Senior Homeowners?" and "Is it Better to Buy Land or Pay Lot Rent in a Manufactured Home Community?" provided answers to these important questions that prospective manufactured home buyers often ask.
Sometimes, you'll even get bonus content on their channel. We loved Lily's "Complete Mobile Home Kitchen Transformation".
It's also impossible not to laugh at their onscreen antics and banter!
That's right. We have our OWN YouTube channel!
While we've had our YouTube channel for years, we previously used the site sporadically. But now we are publishing new videos every week!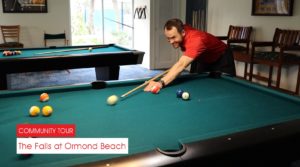 Take a virtual tour of featured homes provided by our video producer and agents. Learn more about Four Star Homes and the communities in which we sell. Or get an inside look at the Central Florida lifestyle and all it has to offer.
This focus on video content is thanks to our new President and Owner, Schuyler Brown. Schuyler is excited to be able to share everything Four Star Homes has to offer with the YouTube audience!
We hope you find this list useful and that it helps you with your Central Florida manufactured home search.
Of course, we are always here to help too! Contact us today and let us help you find the right manufactured home for you.