How does retiring in Vero Beach sound? Here's why you should make Heritage Plantation your new home.
Can you see the beach? Can you imagine yourself living this lifestyle? If the answer is yes, then you need to learn about Heritage Plantation. This active 55+ mobile home community that is surrounded by scenic citrus groves and horse ranches. It sits in Indian River County and has a reputation for being peaceful. Rent averages around $510 to $650 per month plus utilities. 
Here are the amenities the Heritage Plantation community offers: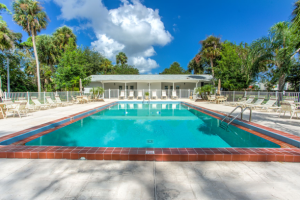 Heritage Plantation's Mobile Home Community Amenities 
Aside from the sweet smells and beautiful scenery, the Heritage Plantation community offers residents amenities that would bring any neighborhood together. From planned community events such as potlucks, dances and card games in a spacious clubhouse to other onsite activities, you'll definitely never be bored. If you aren't sold yet, some of their other amenities include:  
-Billiards
-Heated Swimming Pool
-Tennis/ Pickleball Courts
-Fitness Center 
-Card Room 
-Library
-And so much more! 
To learn more about this great community or see current houses listed for sale, check out https://fourstarhomes.com/communities/parks/heritage-plantation
Local Necessities 
As a retirement community, it's important to have all your local necessities in reach when needed. The following necessities are all within a couple of miles outside of the community: 
-Medical Centers
-Banks
-Grocery Stores
-Airports
-Gas Stations
-Pharmacies
Things To Do 
While the community is a quiet one, right outside of its entrance is a myriad of things to do for all preferences. Vero Beach is a short drive East and offers great activities of its own. Here are a couple of our favorites: 
-Vero Beach Outlets
-Restaurants (Waterfront, too!) 
-Salons 
-Parks 
-Beaches
-Movie Theaters
-Golf Courses 
Community Address: 
1101 82nd Ave
Vero Beach, FL 32966
Check out our website or contact us today to get in touch with an agent that can provide you with an application form to help you find your perfect home!