A house will likely be your most expensive investment, so it's important to make it count. If you have not considered them before, manufactured home communities could be the right decision for your active lifestyle.
It's no secret that home-shopping can lead to immense frustration and confusion. Finding the right place for your budget, needs and desires comes with many strings attached. You don't want to spend a fortune, but you also want to be in a good location. Whether you're looking for a temporary or permanent solution, manufactured home communities should be something to consider. Here's why.
Comfortable
Manufactured homes are factory built to conform to a Federal HUD building code. They're intentionally made to meet a certain standard of safety and quality. Once transported to their destination, the manufactured units are completed on location to finish your home. If you haven't seen a manufactured home in the last 20 year, get prepared to be amazed – the style and quality are as good (if not better) than traditional site-built homes.
Once you're a part of the community, you'll appreciate being near neighbors in case of emergencies and for neighborhood parties and events. The close-knit community feeling that manufactured home communities portray makes finding a home much more comfortable. They're especially ideal for the senior community due to their smaller structure and minimal upkeep. You can find our Four Star communities here.
Budget Friendly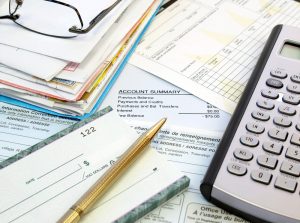 Previously known as mobile homes or trailers, manufactured homes are a great alternative to buying a traditional house. Their square footage is generally smaller than most homes, but they offer all the same amenities with less maintenance.  
Nowadays, tiny homes and container homes are the newest and coolest market trend. Manufactured homes can offer the same shape with a bigger size for a quarter of the price. You can even design it to accordingly to fit your style. They're easily the most cost-effective answer when searching for low maintenance and low cost.
Convenient
Finding a new job or moving to a new city is always a possibility. If you feel as if you're in a transitional life phase, or if you're ready to retire and settle down, manufactured homes may be ideal. They're an affordable home buying option and have many amenities to offer.
If you're searching for low maintenance living, manufactured home communities are the perfect solution. For Orlando and other Central Florida manufactured homes for sale, click here. At Four Star, we're sure to find you the best option for your situation.