Bob Silverman, LawnStarter
Never forget the three Ls when buying a new mobile home: location, landscaping, and low maintenance.
Living in Florida, we have the location handled. Landscaping your mobile home with low-maintenance plants and hardscaping means you'll spend less time working on your yard and more time enjoying it.
Mobile and manufactured home communities provide simple living for singles, couples, families, and those looking to retire in Florida. The amenities are endless: swimming pools, clubhouses, golf courses, and just about everything else nearby to keep you busy.
And since many mobile home communities include grass-cutting services in your monthly lot rent, you can spend more time giving your home some character with low-maintenance landscaping.
We've rounded up several tips for landscaping and hardscaping to give your manufactured home some personal and colorful touches.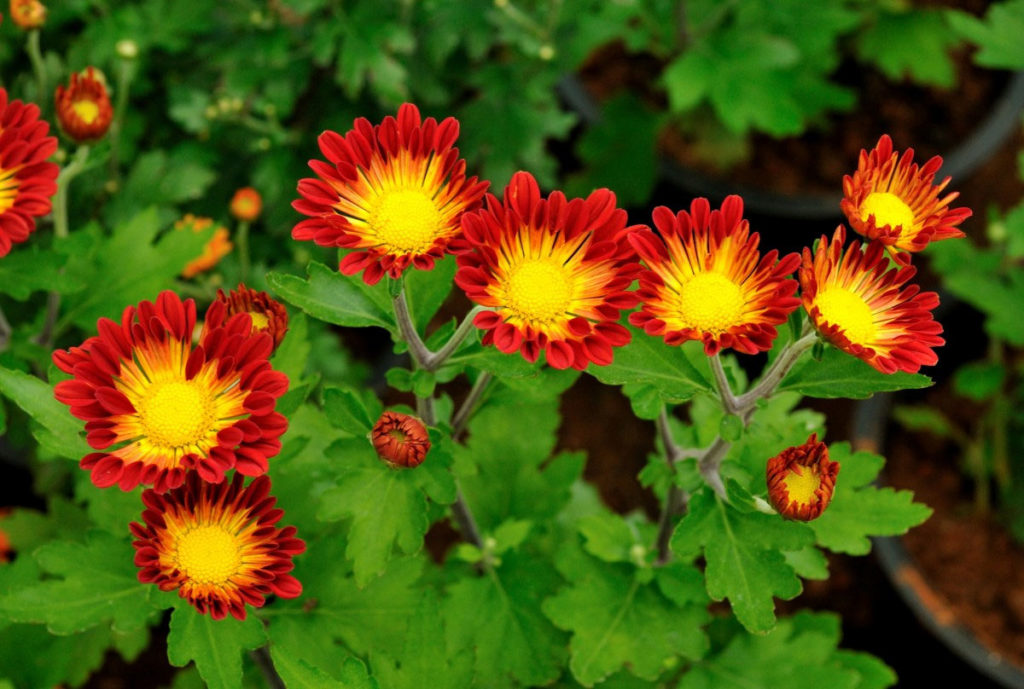 Flower Beds
Plant a few flowers and shrubs around the perimeter of the house to add a pop of color and increase curb appeal.
Choose plants that can withstand Florida's heat, humidity, and an occasional freeze. Black-eyed Susans, beach sunflowers, blazing stars, and violets are just a few of the colorful blooms that perk up flower beds and window boxes.
Shrubs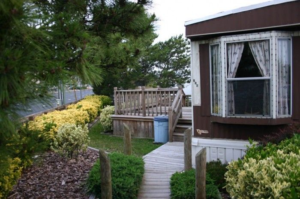 Shrubs are small-to-medium-sized plants that grow low to the ground. With varying fragrances, colors, sizes, and textures, you can use shrubbery as hedges, privacy screens, backdrops, or to line borders and walkways.
Shrubs like bay laurel, holly, firebush, and viburnum thrive in Florida's subtropical climate. Perennial evergreen shrubs and grasses give texture to shady areas.
A small or medium-sized pair of pruning shears and about 15 minutes of work every week or two should keep these plants under control and looking great.
Edible Gardening
How does your garden grow? Depending on the lot size in manufactured home communities, it could be rather small—and that's a good thing for the low-maintenance DIY-er.
Dig up some dirt for a vegetable garden to blend in with the landscaping. If you don't want to get your hands too dirty, place seedlings or young veggie plants into containers for seasonal gardening.
Skirting and Hardscapes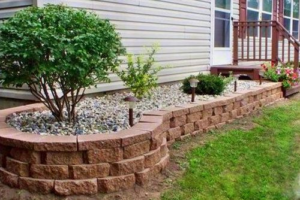 Built-in structures like stairs, walkways, and patios take the "mobile" out of a mobile home. If you're planning to stick around a while, retaining walls are a nice way to hide skirting around the building.
Good skirting prevents extreme temperatures from over-warming (or cooling) the house. It also creates crawlspace-like storage for gardening tools and holiday décor.
Hardscaping ideas include an outdoor barbecue, built-in fire pit, deck, and patio. Ceramic planters, lantern posts, and tiled steps are also a nice touch.
Yard Décor
Chances are your mobile home community cuts, edges, weeds, and feeds the grass, but you may be able to perk up your lot and parking area with decorative molding or medium-size rocks.
Bird feeders, wishing wells, and bird baths attract our feathered friends. Suncatchers let the light shine in bright colors!
Front Porch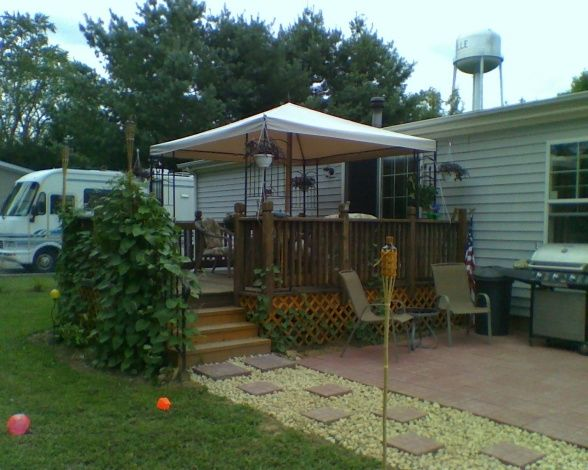 Make the most of your mobile home's outdoor spaces and enjoy the simple life sitting on the porch or deck.
To make your mobile home feel even more like home, purchase a rocker, swing, lawn chairs, or a small patio set. Hang up a few flower baskets and wind chimes to complete the look.
Lighting
Bright spotlights in your lot won't make your neighbors (or the property owners) happy, but placing inexpensive solar sticks around to capture light provides a soft evening glow.
String lights aren't just for Christmas anymore! Hang a few LED strands over outdoor furniture and shrubs. Place lanterns near the front steps.
Water Features
The gurgling sounds of rushing water are always pleasant to hear, but building ponds or waterfalls in your yard requires filtering, proper circulation, and chemicals. Stability and maintenance depend on the size of pond you want.
In any case, be sure to check with your community's regulations to determine what you can and cannot have on your lot. Everything must comply with the Florida Mobile Home Act.
Landscaping Made Easy
Remember, there's more than one reason it's called a mobile home park. Not only are the homes "parked" here, but we want our surroundings to look like a beautiful park!
Manufactured home communities are a big step up from apartment living, thanks to the opportunity to make your home your own with custom landscaping, yet are also easier to maintain than your typical site-built home.
Happy landscaping!
Bob Silverman is a freelance writer living on Florida's Gold Coast. He enjoys gardening, sand volleyball, reading, and cruising the beach towns in his restored 1966 Ford Mustang convertible.