While there are many mobile homes for sale in Eustis Fl, we're sure there are a few that have your name on them. Here's how to secure the best one with our help.
Get In Contact With An Agent About Mobile Homes For Sale In Eustis, FL
The thought of moving to a different house or city can be daunting. There are a lot of working factors in the process to ensure it's a smooth transition for all parties involved. That's why it's important to seek guidance from an agent who knows the area, knows the properties and can help you find your perfect match. 
In order to find the best mobile homes for sale in Eustis Fl, we highly suggest getting in contact with one of our knowledgeable agents. Their job is to serve you, answer your questions and suggest some properties that fit your price point and expectations. Once you contact us, we'll take a deeper dive into what we have available in the area of your choice. 
Browse Potential Communities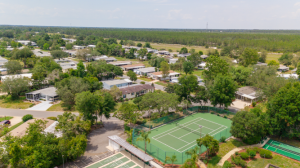 If you've seen our communities page, you know we have properties in hundreds of mobile and manufactured home communities around Florida. We even have them sorted by county and city so that you can seamlessly narrow down your search for the location you prefer. 
Do a deep dive on our website to look at the various mobile homes for sale in Eustis Fl or let one of our agents know what you are looking for and let them help you.
We'd be happy to set up a time and date to do a tour if that's something you're interested in! Each community offers its own unique lifestyle that should definitely be explored prior to making the move. 
Weigh Your Options 
At this point, you likely have a good idea of which mobile home communities you're interested in calling home. Now it's time to weigh your options. Do you like the location? Can you see yourself living here for the extended future? Do they offer all of the amenities you're looking for? Ask yourself these questions and weigh your options with your agent so that we can help you make the decision that's best for you. 
There are many mobile homes for sale in Eustis Fl, but our goal is to find the one you can see yourself living in for years to come. Contact us today so that we can secure your new forever home.