As Florida's largest and most experienced full-service mobile and manufactured home brokerage company, we wouldn't be where we are today without our incredible agents!
Many of our agents live in the manufactured home communities they work in, which makes them experts on the lifestyle.
We also believe in making personal connections with our clients. Whether someone is selling their mobile home or looking to buy a manufactured home in Central Florida, our agents will take the time to answer any questions and make the process as smooth as possible.
Many of our agents love working with Four Star Homes because it builds a sense of community. They also enjoy flexible schedules, with the ability to work as much or as little as they choose. In fact, many of our agents join us after retirement!
---
Colleen Kramer
Colleen is both a mobile home sales agent and a licensed real estate agent! She is based out of our office located in Fruitland Park.
She's also known to ride 4-wheelers on occasion…
---
"I am up at 5am and work until 9pm.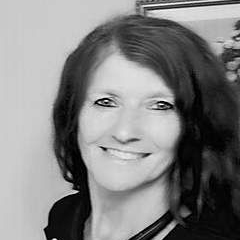 My day starts with coffee, and I am in the office by 7am.
I check my emails to view all of the new listings, sales, leads, and more. I also make phone calls to check on sales and listings.
Some clients will receive a daily follow-up from me; others ask for hourly updates. I'm happy to communicate with my clients every step of the way.
I also spend a portion of my day interacting with the title company, insurance company, inspectors, engineers, mortgage companies, and the DMV.
Basically, I work non-stop assisting buyers and sellers with their questions and concerns. Living in a manufactured home in a community is a lifestyle, and I want to make sure each client is completely happy after they have conducted business with us."
---
As you might be able to guess from a glimpse into her day, Colleen is one of our busiest agents. At the time of this writing, she has 30 listings!
---
Dean Infantolino
Dean is a listing agent based out of our Port Orange office, which is also our corporate headquarters.
Dean is known as our "relocation expert" due to his expert knowledge of the state and the various mobile home communities located throughout Central Florida.
---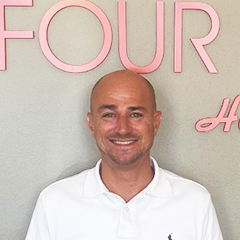 "I handle all of the expired and about to expire listings for all 8 offices. I help the agents get the listings renewed as well as assist with any issues that can potentially arise.
My job varies from day to day. I am often on the phone for a great portion of the day.
I am also known as the "relocation expert" because I am more than willing to help our clients move to their desired area.
I also speak with potential clients from all across the U.S. Oftentimes, they know they want to move to Florida to live in a manufactured home community, but they're not sure which part of Florida. I love this state and have lived all over it, so I'm always happy to share my knowledge with newcomers."
---
Irma Reed
Irma Reed is an agent at our Port Orange office. She lives in Plantation Oaks, a beautiful active 55+ community consisting of contemporary manufactured homes.
Irma works alongside her husband, Mike, who is also an agent in the Port Orange office!
---
"My day starts at 6:00 with a good cup of coffee, answering emails, and attending the administrative work.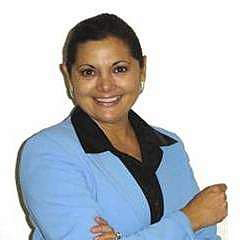 I take a short walk with my husband and our little Yorkie "Chiquita", talk with neighbors, exchange news, or talk about the next social activities in our community.
Every day is different: showing homes, listing presentations, follow-ups on transactions, etc. And I am always ready for the last-minute demands!
I love the flexibility of working with Four Star Homes because it also allows me time for personal activities throughout the day. Whether it's a quick jump in the pool, a ride in the golf cart, or spending time with friends.
I'm always back at my computer before the end of my working day. I answer all emails and review my next day's agenda.
I joined Four Star Homes in 2017 to work with friends and neighbors for their best interests when selling or buying their homes.
Living in the place you conduct business could be a hard task, but not if you perform with honesty and commitment. We don't sell homes…we advise. We build relationships to enjoy our daily life in our beautiful community."
---
---
Lisa Skutt
Lisa is another one of our very busy sales agents from the Fruitland Park office.
Case in point: Right now, she has 22 listings and is hosting open houses for 12 of them!
---
"I start my day with coffee!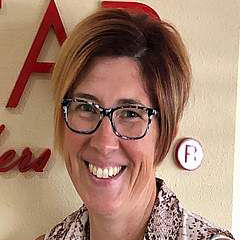 Then I either go to appointments, open houses, or the office.
I make follow-up phone calls and call any new leads I get and schedule more appointments. I also address any new emails.
Some days I work in one park all day long. I will sit under the tree in the parking lot and finish paperwork or make phone calls. People who live in the community often stop and talk to me, and some will want me to list their homes or to look at other ones. I feel is a great way to get my name out there!
Every night before I go home, I follow up with any further emails, text messages, or phone calls.
I look at all the new listings in my area daily, so I have an idea of what is available for clients who call."
---
Pam O'Grady
Pam O'Grady, or Pam O, as we like to call her, is a sales agent in our Fruitland Park office. She is also one of our many agents that live in the communities she sells in.
Pam has been a resident of Lakes of Leesburg for many years. She was recently added as a member of the board for the community!
She's very active in the community events and does a fantastic job capturing the excitement that comes with living in a Central Florida mobile home community. You can follow Pam's adventures on Facebook!
---
"I normally get up anywhere between 6-8am. I check my emails and phone for anything new that I need to be aware of, whether it is with a deal I have going on currently, or a new lead that I need to follow up on.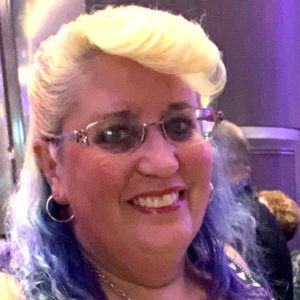 If it is early in the morning or late at night, I will text or email back. I don't like to call anyone before 10am or after 9 pm unless I have prior permission to do so!
I often make a to-do list of who I need to call and things I need to get done both personally and professionally. That way I can check them off one at a time and know that I accomplished what I set out to do that day.
I'm always ready to answer questions for anyone who calls throughout the day. I also keep my calendar handy so I know when I'm free to schedule new appointments to show homes, do inspections, spend time in the office, host an open house, or a final walk-through or closing.
I also schedule "me time" for activities or meetings I want to attend outside of work. The hardest thing to do is not double book yourself!
When I'm showing homes in a community, I often look for FSBO's (for sale by owner). I always wish them good luck with their sale and offer my services to meet with them at their convenience or in the future if they get frustrated trying to sell without the help of an experienced agent.
Every day is a new adventure as you never know what will happen or who will call you that day to buy or list a home. No two days are alike!"
---
Four Star Homes has more than 150 professional mobile home sales agents throughout our offices in Central Florida. If you're looking to buy or sell a manufactured home, contact us today!