Florida has always attracted retirees and snowbirds from all across the U.S., but in 2020 we saw a specific increase in interest from those living in the Northeast and Midwest and wanting to move down to the Sunshine State.
Many want to escape some of the more populous areas and retire early in Florida manufactured homes. Several seek the lifestyle and amenities afforded by the various mobile home communities, of which they may not have up north. Others are looking for more affordable housing options that offer better space and included services such as lawn care. And, as always, we find that most desire more sunshine and warmer temperatures, of which Central Florida has in abundance.
The global COVID-19 pandemic caused a backlog in demand as states shut down and fewer new homes were being built and sold. In 2020, compared to previous years, we heard from more highly-motivated out-of-state buyers wanting to move quickly. Between video consultations and virtual home tours performed by our highly trained sales agents, we have been able to meet our buyers where they are, online and by phone, so that they may feel confident in their purchase—even if they haven't seen the home in person.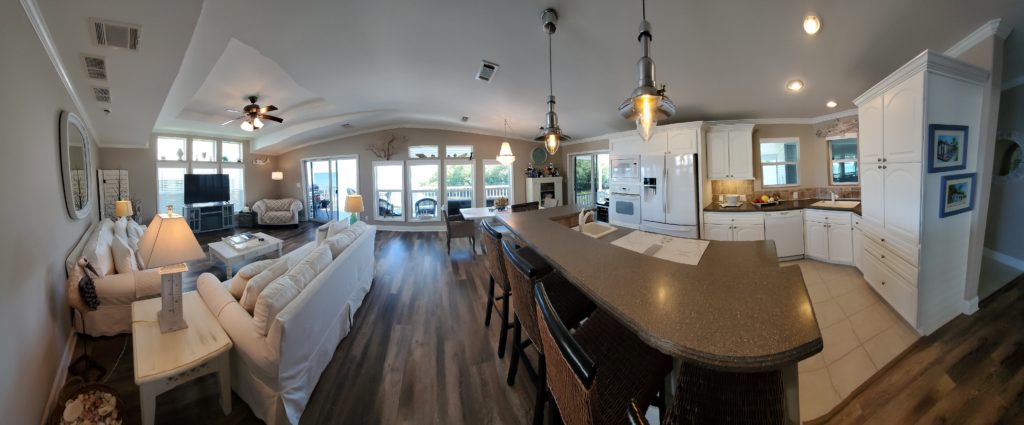 Making the move from a site-built home in the Northeast or Midwest to a Central Florida manufactured home can be an easy and financially comfortable transition. For example, someone who has lived in their site-built home for 25 years or more will have earned a good amount of equity when their house is sold. They are often able to purchase a manufactured home within their budget without the need for financing and can easily afford the monthly lot rent as opposed to a mortgage payment.
As previously mentioned, buyers are also seeking the lifestyle and amenities available in Florida manufactured home communities, which create additional value to their home purchase. Many Florida mobile home communities are loaded with amenities, with everything from waterfront properties with boat ramps to golf courses, pools, tennis courts, fitness centers, shuffleboard, clubhouses, billiards, and more. They find they no longer have the need to pay for pool memberships, golf course green fees, gym memberships, or social club dues, as these activities are now included in their monthly lot rent. Manufactured homes are also more easily cared for and maintained, and many communities include services like lawn care, irrigation, and trash in their monthly lot rent.
No matter what the reason that Northeasterners and Midwesterners are flocking down south, the fact remains that Florida mobile homes and manufactured housing are affordable alternatives to rented properties or site-built homes. These new residents get an immediate sense of community, tons of amenities, and included services.
Do you live in the Northeast or Midwest and are you looking for a change? Contact us today so we can help you begin your Central Florida home search.